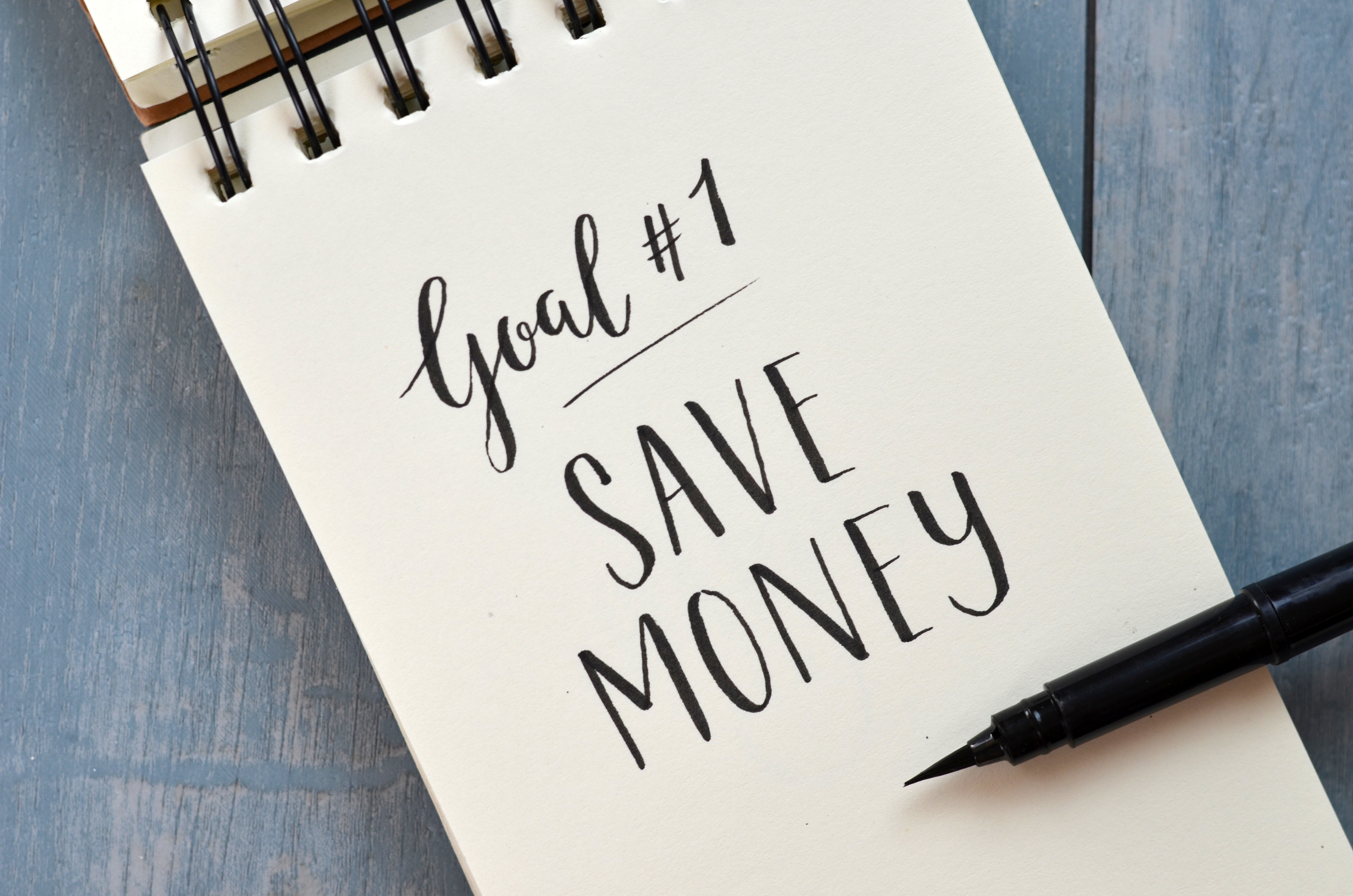 Saving money is a daunting task for many people. Whether it seems like you need all your funds just to cover regular expenses or you struggle with resisting the urge to spend your extra cash, you're not alone. According to Forbes, the U.S. personal savings rate has been falling for most of 2021 and 2022. However, considering the increases in inflation and interest rates, right now is the perfect time to focus on padding your savings for unexpected expenses. The good news is saving really does not need to be painful. If you're going into 2023 looking for more ways to save, keep reading for 10 practical tips.

1. Create a budget.

A great place to start is by giving yourself an accurate picture of your finances overall. First, make one list of your income and another of all current expenses. Comparing the two will give you an understanding of how much you're spending on other items that may not be true necessities. It's also helpful to categorize your expenses and other purchases so you can see where most of your money is going and make informed decisions on where you may be able to cut back. These days, there are even a variety of mobile apps that can help you do all of this, so not wanting to make a spreadsheet on the weekend is no longer a good enough excuse!

2. Set up automatic transfers.

A lot of financial professionals recommend "paying yourself first." That's easier said than done, so to hold yourself to this practice, you can deposit a chunk of each paycheck into your savings automatically. That way money gets put aside before you even have a chance to spend it! If you created a budget first, then you should have a good idea of how much you can afford to take out of your paychecks. The other important part of this process is to promise to yourself that you will not use these savings for anything other than its intended purpose.

3. Watch what you eat.

You may be wondering if you accidentally scrolled on to a blog about a different New Year's resolution, but don't worry, you're still in the right place! We've all got to eat to live, but food is one category that often makes up more of your budget than it needs to. If that rings true for you, start by being mindful of how often you're eating out and ordering delivery. The benefits of planning your meals, writing out shopping lists, looking for sales and deals, buying your own ingredients, and preparing your own food are unmatched. Even the services that claim to save you money on meals are often more expensive than traditional grocery shopping and cooking.

4. Cancel unused subscriptions and memberships.

Here's something you don't usually hear this time of year – don't renew your gym membership. That is, if you aren't using it enough to justify paying for it. A lot of us fall victim to subscribing to all kinds of services that we think will improve our lives only to find out they're not as good of a deal as we thought they would be, like the meal delivery kits discussed in the last tip. Another big offender in this category is streaming services. While they can be more cost effective than cable, it's common for people to subscribe to more than they need. The bottom line is that you can save a lot of money by getting rid of the monthly fees for these various services. If you aren't using them enough, or you could get the benefits they provide more affordably (or even for free) someplace else, you have nothing to lose by canceling!

5. Find the best savings account for you.

Does your current account, if you already have one, earn an appropriate amount of interest? If your bank's rate isn't competitive, it's time to move your money somewhere else. Compound interest helps you grow your savings over time with no effort on your part. Just make sure you have a high-yield account, set up your automatic transfers, and sit back!

6. Eliminate debt.

It's hard to have enough money left for your savings while you're paying off credit cards with high interest rates. Sometimes consolidating your debts can help as it may reduce the interest rate, lower monthly debt payments, and cut down the amount of separate bills you must remember. Once you pay everything off, the money you've been spending on interest can be added to your savings instead!

7. Bring in more income.

This one may seem more difficult to achieve, but you might be surprised given the current economy. If you like your job, don't be scared to ask for a raise. It's hard to find good help these days and this can be used to your advantage. Also, you're likely to find other open positions in your field that might offer better compensation if that interests you. You could even get a second job and put all this additional income straight into your savings.

8. Pay attention to utility usage.

There are plenty of ways you can reduce your utility costs, leaving more money for your savings. Not to sound like a nagging parent but be sure to turn off lights in unoccupied rooms, unplug appliances when they're not in use, dress for the weather to avoid using more heating and cooling than necessary, and be mindful of your hot water usage. Simple home improvements like switching to LED bulbs or sealing air leaks around doors and windows can also help.

9. Cut down on travel costs.

No one paying for their own gas is immune to the pain felt at the pumps! Finding the most affordable options in your area can lead to significant savings over time, even if the numbers seem small during the individual transactions. Or you could simply resolve to drive less: carpool, use public transportation, bike, walk, all the classic pieces of advice are applicable here.

10. Try a "no-spend" period.

It's not often that real value is found in a trendy challenge, but this is the exception to that! Some people like to implement "no-spend" months, during which they bar themselves from shelling out money for anything other than bills and essentials. If that sounds like a bit much, you can start with a no-spend weekend, or even a no-spend day – no judgment! Gamifying spending less can a be a fun way to motivate you to save more.

So, it's time to start the new year on the right financial foot. Instead of dreading putting your money away, think of it as gaining more control over your life. Having a healthy savings can do wonders for your wellness. Knowing that you have the funds you may need during an emergency, or even for an exciting but costly life event, can significantly lower anxiety. Want to sleep even better? Try working with a financial advisor, who can offer you personalized savings tips, make sure you stay on the right track, and even do some of this work for you. If you're interested, contact the Wealth Conservatory to schedule a no-cost, no obligation initial meeting.