There has been a lot of hype about self-driving cars. But when, realistically, can we expect to be driven to our destination by a vehicle that has no steering wheel, gas pedal or seat specifically designated for a driver? The answer depends on which of many competitors you're talking about, but it looks like people in test cities will be able to hail a self-driving cab sometime next year, and these services will be commonly available by the middle of 2021.
Perhaps the most interesting insight is that, due to the high cost of the Lidar imaging system and onboard computer, you will probably not want to own your own self-driving vehicle; a self-driving Chevy Bolt costs around $200,000 to build, compared to a sticker price of around $35,000 for an electric Bolt designed to be operated by human drivers. The competitors expect that delivery services and taxi driving will be the model of the future.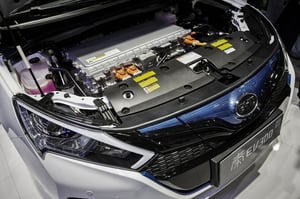 A recent article on bloomberg.com identifies two leaders, Waymo (part of the corporate family that includes Google), and General Motors. Both are targeting 2020 for full "level 5" automation (no steering wheel, ability to navigate city streets as well as highways at speed limits), and both have already achieved "level four" (ability to drive on pre-mapped routes and handle anything on that course without the intervention of a driver). Waymo has run self-driving Chrysler Pacific minivans over 5 million road miles in 25 cities, and its vehicles can reach full speed on highways. The company announced a deal to buy 20,000 Jaguar I-Pace SUVs, with an eye to operating a pilot program of driverless vans in Phoenix, AZ next year.
General Motors has been testing its autonomous Chevy Bolt in the busy streets of San Francisco at speeds up to 25 miles per hour, and also plans to launch a ride-hailing pilot program next year. For now, 25 miles per hour is GM's top speed for autonomous technology, so the service obviously is unsuited for the highway. Like Waymo, GM navigates using laser beams to map the road ahead and around the car.
Mercedes-Benz autos already help drivers steer clear of pedestrians and avoid other accidents, and the company plans to offer Level 3 (where you can press a button, take your hands off a retracting steering wheel, and the car lets you know when it needs you again) autonomy technology as an option on its human-operated cars by 2021. A ride sharing service with self-driving cars will be introduced at the same time. The article also notes that Aptiv Plc—formerly Delphi Automotive, the spun-off parts unit of General Motors—is developing self-driving technology for Audi AG, and a company called Zoox is running self-driving Toyota Highlander SUVs in city traffic and at highway speeds. Meanwhile, Renaut and Nissan vehicles manufactured by the Renaut-Nissan Alliance are operating cars in Palo Alto, CA that can become autonomous whenever the driver decides to allow it—and can go 80 miles per hour in full self-drive mode. Audi's A8 vehicle lets drivers go completely hands-free at speeds up to 37 miles per hour.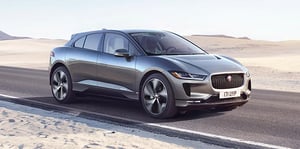 Also in the mix are BMW, Toyota, Ford and Tesla, all of which are testing driverless technology. Toyota expects a self-driving shuttle to debut at the Tokyo Olympics in 2020, while Tesla's tests are the only one of the group to depart from Lidar technology in favor of cameras and optical imaging systems. Today's Model S and X both employ Autopilot technology, which can pass other cars and change lanes with no hands on the wheel.
The timetables for Mercedes-Benz, Aptiv, Zoox, Renaut, Audi, BMW and Toyota are all fairly similar; they expect ride-sharing services to be available in 2020 or 2021, with high adoption rates toward the end of the 2020 decade as more people give up their cars and turn their garages into an office or a bedroom.